Events
Verrans School memorial plaque for Muriel Fisher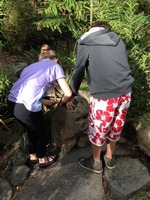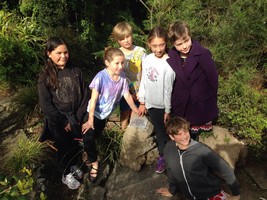 Verran Primary School has been involved with the garden for many years and planted a kowhai tree in the rock garden area in Muriel's honour when she died in 2012. On 23rd May a group of students and teachers mounted a memorial plaque near the kowhai in memory of Muriel Fisher.
You can read an article about the event on stuff.co.nz.
It's great to see the younger generation showing interest in native plants and the continuous support of Fernglen Gardens by Verran School. Very much appreciated!
Kaipatiki Ecofest 2017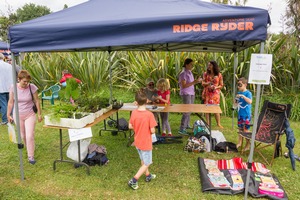 Fernglen Gardens had a stall at the Kaipatiki Festival Enviro Family Fun Day in March. It was a great opportunity to get in touch with locals and community organisations and sell a few surplus plants from the gardens.
Thank you to all that have visited the Ecofest. We hope to see you soon again.
Working Bees
Working bees are currently taking place on the 2nd Saturday of each month. They usually run from 9am to 1pm and involve maintenance of the gardens as well as planting. We meet inside the gate area/in front of the education room. If you are interested in keeping the Fernglen Gardens in good shape and while doing that learn more about native plants, you are very welcome to join in. We are currently only a small group of people and any additional help is very much appreciated.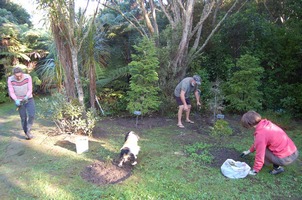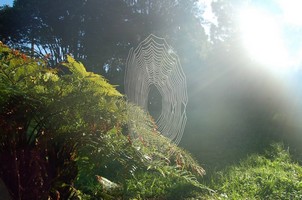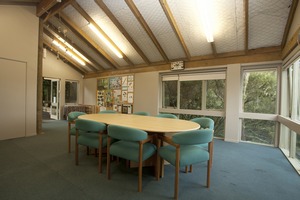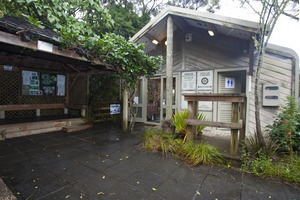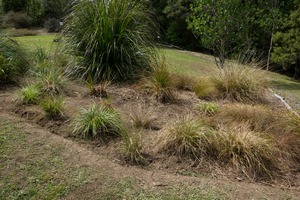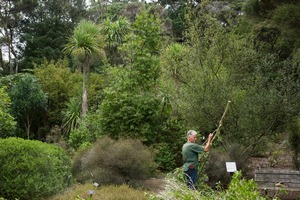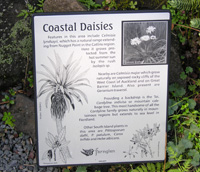 Open Days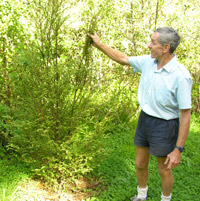 Fernglen has open days twice a year occurring in spring and summer. Members of the public are invited to come along and enjoy:
A guided tour
Sale of plants
Artwork displays by local groups
Afternoon tea - introductions to Fernglen